Shihan Takashi Hasegawa is a 5th-degree black belt with almost 40 years of experience in Kyokushin karate. He has trained in Kyokushin's Tochinan Branch and Headquarters Tokyo as well as the Burbank Branch in California, USA.
Shihan Hasegawa was born in Urawa, Saitama, Japan. His martial arts training began at the age of nine when he started learning Kendo. After six years of Kendo study, he became very interested in Kyokushin when he saw Kyokushin fighter's rigorous training methods and their amazing technique. As a result, he began his Kyokushin career, which has lasted until this day.
Shihan Hasegawa also studied Kenpo while attending Wako University in Japan for his Bachelor's degree in economics. He has earned a black belt only after four years of training. He came to Los Angeles in 1989 and continued his Kyokushin Karate training in the Burbank branch, under the North Los Angeles Branch Chief Shihan Brian Bastien. At the same time, Shihan Hasegawa got his MBA.
In 1994, after 11 years of training, Shihan Hasegawa received his black belt in Kyokushin karate. Later that year, Shihan Hasegawa 3rd placed at the Kyokushin Los Angeles Tournament. The same year he participated in the Kyokushin US Selection Tournament in Chicago.
Shihan Hasegawa now devotes his life to training his students, who have won numerous local and US tournaments and have been contributing to the spread of Kyokushin Karate as the Head Instructor of the West Los Angeles Dojo. In 2011, Kancho Matsui appointed Shihan Hasegawa West LA Kyokushin Karate Branch Chief.
In 2015, Shihan Hasegawa moved to a new dojo right in the heart of Japan Town, on Sawtelle.
In 2019, three of his students were selected for The 12th World Open Karate Tournament as U.S. representatives.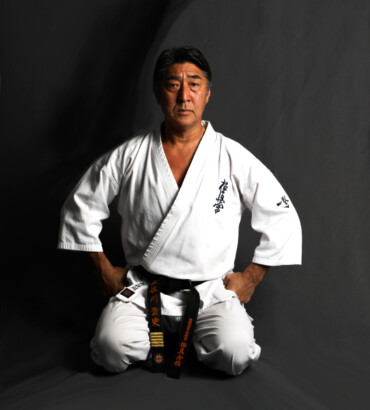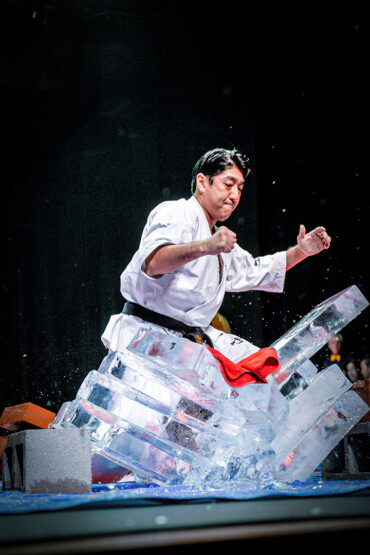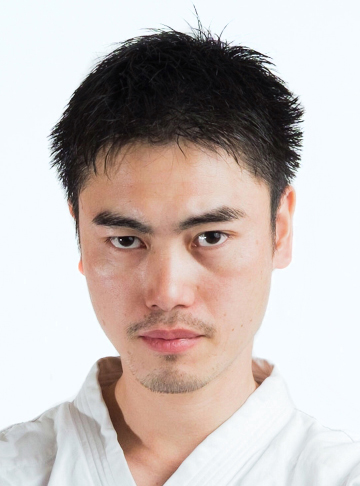 2020 US Weight Category Karate Championships MEN Lightweight 3rd Place
2019 The 12th World Open Karate Tournament​ representative of the USA
2015 US Weight Category Karate Championships MEN Lightweight 2nd Place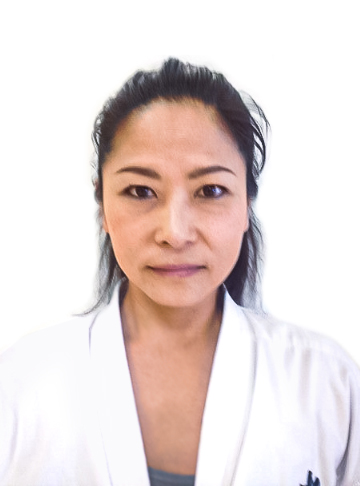 2022 International Online Karate Championships – Women 50yr+, 1st Place
2020 US Weight Category Karate Championships Kata Senior Advanced 1st Place
2019 US Weight Category Karate Championships Kata Senior Advanced 1st Place
2018 International Karate Friendship (JAPAN)
2018 USWC Senior Advanced Kata 2nd Place
2017 USWC Senior Advanced Kata 3rd Place
2016 USWC Senior Advanced Kata 3rd Place
2016 USWC Senior LW Kumite 2nd Place
2015 USWC Senior Kumite 3rd Place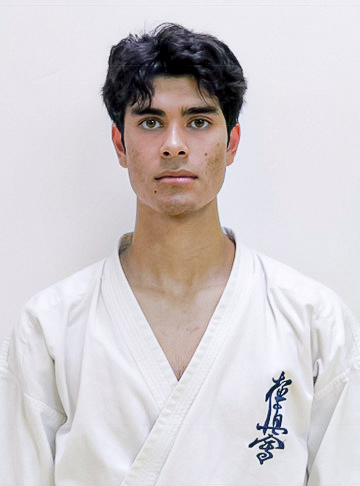 2020 US Weight Category Karate Championships MEN Lightweight 3rd Place
2019 The 12th World Open Karate Tournament representative of the USA
2019 All American Open Karate Championships Men Open Weight Kumite 7th Place
2017 US Weight Category Karate Championships Boys 15yrs 2nd Place
2016 US Weight Category Karate Championships Boys 14-15yrs Heavyweight 1st Place
2015 US Weight Category Karate Championships Boys 13yrs Heavyweight 1st Place
2014 US Weight Category Karate Championships Boys 12-13yrs 2nd Place
2013 US Weight Category Karate Championships Boys 11yrs 3rd Place
2012 US Weight Category Karate Championships Boys 14yrs 3rd Place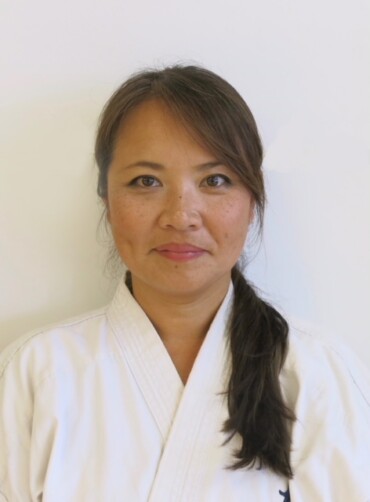 2018 US Weight Category Karate Championships

WOMEN SENIOR Kumite 2nd Place

KATA SENIOR Advance 3rd Place

The 25th LA Freshman tournament Kumite Women's 1st Place
The 40th LA Freshman Tournament Senior Advanced Kata 1st Place
2017 LA Cup Senior Advanced Kata 2nd Place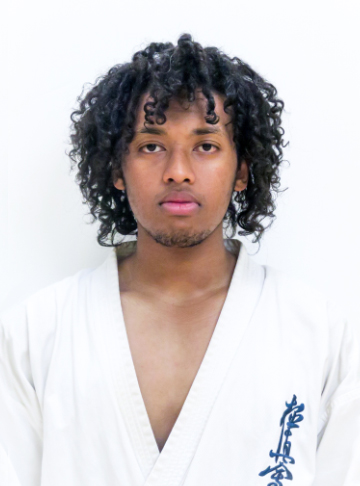 2019 The 12th World Open Karate Tournament​ representative of the USA
2019 All American Open Karate Championships ​Men Open Weight Kumite 8th Place​
2019 US Weight Category Karate Championships​ Middle Weight 3rd Place ​
2018 All American Open Karate Championships ​Youth Boys 15~17 Heavy Weight 1st Place​
2010 US Weight Category Karate Championships Boys 9yrs 3rd Place
2009 US Weight Category Karate Championships Boys 8yrs 1st Place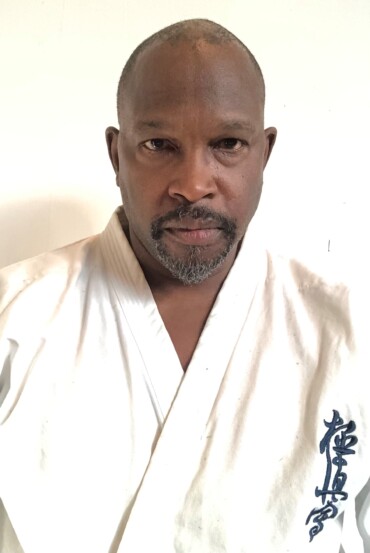 2006 US Weight Category Karate Championships Senior Kumite 1st Place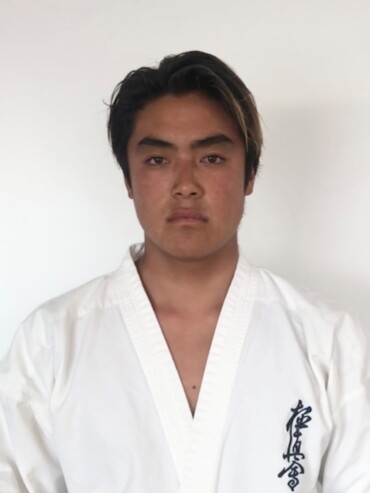 2013 US Weight Category Karate Championships
Boys Kumite 9-10yrs 2nd place
2012 US Weight Category Karate Championships
Boys Kumite 8-9yrs Heavyweight 1st place
2011 US Weight Category Karate Championships
Boys Kumite 8-9 yrs Lightweight 1st place
2010 US Weight Category Karate Championships
Boys Kumite 6-7yrs 1st place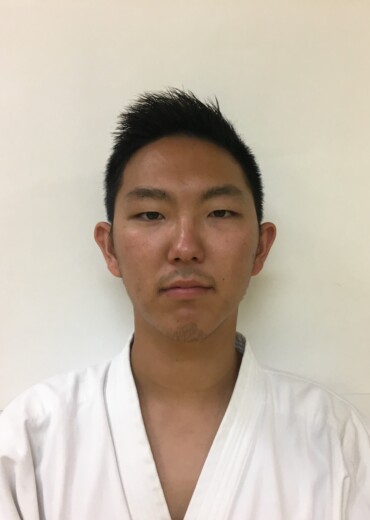 2017 US Weight Category Karate Championships BOYS 17yrs 3rd Place
2016 All American Open Karate Champions BOYS 16-17yrs 3rd Place
2016 US Weight Category Karate Championships BOYS 16yrs 1st Place
2015 US Weight Category Karate Championships BOYS 15yrs 1st Place
2015 International Karate Friendship(Japan)
2014 USWC Jr. Boys Kumite 14yrs 3rd Place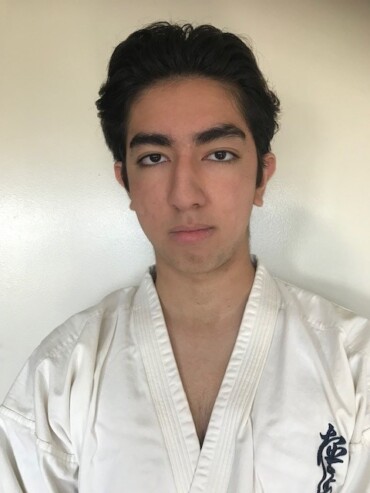 2019 International Karate Friendship(JAPAN) 
2019 US Weight Category Karate Championships Boys 13-16yrs     3rd Place
2018 US Weight Category Karate Championships Boys 14rs     3rd Place
2018 All American Open Karate Championship  Boys 14yrs 3rd Place
2017 US Weight Category Karate Championships Boys 13yrs     1st Place
2017 All American Open Karate Championship  Boys 13yrs 3rd Place 
2016 US Weight Category Karate Championships Boys 12yrs     2nd Place
2014 All American Open Karate Championship Boys 10yrs 1st Place
2014 US Weight Category Karate Championships Boys 10yrs     3rd Place
2014 International Karate Friendship(JAPAN)  
2013 All American Open Karate Championship  Boys 9yrs 2nd Place 
2012 US Weight Category Karate Championships Boys 8yrs     2nd Place
2011 International Karate Friendship(JAPAN)  
2011 US Weight Category Karate Championships Boys 7yrs     1st Place
2011 All American Open Karate Championship  Boys 7yrs 1st Place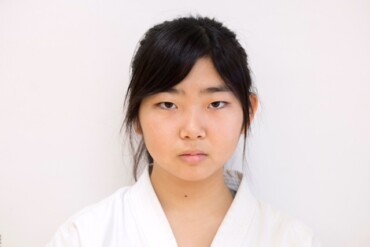 (KATA) 2020 US Weight Category Karate Championships KATA Jr Advance 1st Place
2019 All American Open Karate Championship KATA 13-17yrs 1st Place
2019 US Weight Category Karate Championships KATA Jr Advance 1st Place
2019 US Weight Category Karate Championships KUMITE 13-14yrs 3rd Place
(KUMITE) 2019 All American Open Karate Championship KUMITE Girls 14-15yrs 2nd Place
2018 All American Open Karate Championship KATA 12-17yrs 2nd Place
2018 International Karate Friendship (JAPAN)
2018 US Weight Category Karate Championships KATA Jr Advance 1st Place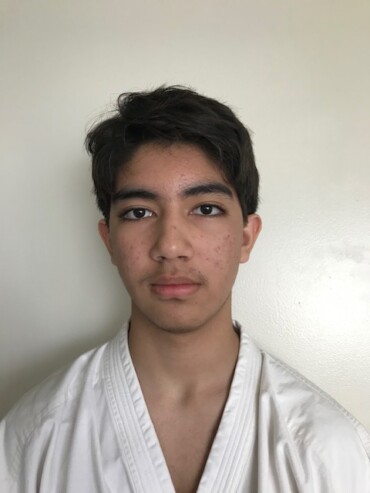 (KUMITE) 2020 US Weight Category Karate Championships Boys 14yrs 2nd Place
2019 International Karate Friendship(JAPAN)
2019 US Weight Category Karate Championships Boys 13yrs 2nd Place
2019 All American Open Karate Championship Boys 13yrs 3rd Place
2018 US Weight Category Karate Championships Boys 12yrs 1st Place
2018 All American Open Karate Championship Boys 12yrs 1st Place
(KATA) 2017 All American Open Karate Championship Boys 11yrs KATA 2nd Place
2016 All American Open Karate Championship Boys 10yrs KATA 2nd Place
2014 International Karate Friendship(JAPAN)
2013 All American Open Karate Championship Boys 7yrs KATA 1st Place
2011 International Karate Friendship(JAPAN)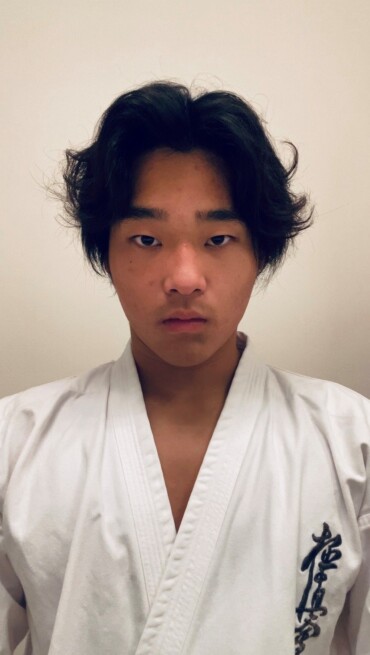 2019 US Weight Category Karate Championships Boys 14-15yrs 2nd Place
2018 US Weight Category Karate Championships Boys 14-15yrs 2nd Place
2017 US Weight Category Karate Championships Boys 12-13yrs Heavyweight 1st Place
2016 US Weight Category Karate Championships Boys 11-12yrs Heavyweight 1st Place
2015 US Weight Category Karate Championships Boys 11yrs 3rd Place
2014 US Weight Category Karate Championships Boys 10-11yrs Heavyweight 1st Place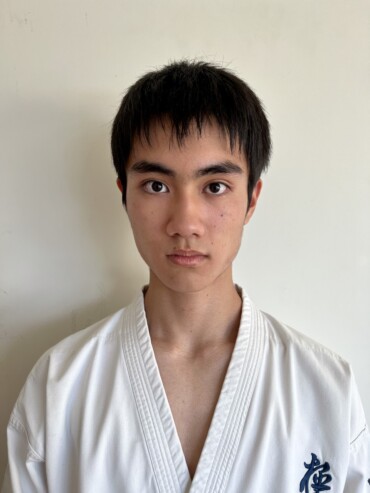 2020 US Weight Category Karate Championships Boys 13yrs 3rd Place
2019 Us Weight Category Karate Championships Boys 11-12 2nd place
2018 The 43rd Freshman Tournament Boys 12-13 1st place
2018 The 42nd Freshman Tournament Boys 12 years 2nd place 
2018 US Weight Category Karate Championships Boys 10-11 2nd place
2017 US Weight Category Karate Championships Boys 9-10 yrs 2nd place 
2016 The 37th Freshman Tournament Boys 10yrs 1st place 
2016 US Weight Category Karate Championships Boys 9 yrs 1st Place 
2015 The 34th Freshman Tournament Boys 8-9yrs 3rd place
2014 The 28th Freshman Tournament Boys 7-8yrs 3rd Place 
2014 US Weight Category Karate Championships Boys 7yrs 1st Place 
2013 US Weight Category Karate Championships Boys 5-6yrs 2nd place